DARS d.d is a public limited company operating as a corporate entity. The sole founder and shareholder is the Republic of Slovenia (RS), represented by the Slovenian Sovereign Holding (SSH) and managed by the Management Board. DARS d.d. maintains and manages existing motorways based on granted construction concession. It organizes MW construction and reconstruction in accordance with National Motorway Construction programme. In the name and on account of the RS performs tasks regarding spatial planning and placement of Motorways (MW) into space and acquires real estate for motorway construction. Main income is generated by toll collection, which ensures the sustained development of the company.
Our main mission is to ensure socially responsible and efficient operation, maintenance and construction of the MW infrastructure in the Republic of Slovenia and provide conditions for their safe use. We promote and continually develop innovative approach to our work, having in mind the satisfaction of our customers as well as our employees. Our business is transparent and equitable for all stakeholders and in accordance with the applicable regulations. We participate in the international arena in order to exchange good practices, to be well informed and technically advanced. Road safety is our major concern; To achieve high safety standards we invest in traffic control and managements systems, prevention projects and promotional actions to raise awareness among road users.
More about DARS: www.dars.si
Kapsch TrafficCom is a provider of intelligent transportation systems in the fields of tolling, traffic management, smart urban mobility, traffic safety and security, and connected vehicles. As a one-stop solutions provider, Kapsch TrafficCom offers end-to-end solutions covering the entire value creation chain of its customers, from components and design to the implementation and operation of systems. The mobility solutions supplied by Kapsch TrafficCom help make road traffic safer and more reliable, efficient, and comfortable in urban areas and on highways alike while helping to reduce pollution.
Kapsch TrafficCom is an internationally renowned provider of intelligent transportation systems thanks to the many projects it has brought to successful fruition in more than 50 countries around the globe. As part of the Kapsch Group, Kapsch TrafficCom has subsidiaries and branches in more than 30 countries. It has been listed in the Prime Market of the Vienna Stock Exchange since 2007 (ticker symbol: KTCG). Kapsch TrafficCom currently has more than 4,800 employees, and generated revenue of approximately EUR 648 million in fiscal year 2016/17.
More about Kapsch TrafficCom: www.kapsch.net
G.E.A. has become a leading company in its core activity of Toll Collection Systems, since its creation in 1970.
Today, all French motorway companies use GEA equipment with more than 90% of toll lanes on French motorways operating G.E.A. equipment. More than 12,000 G.E.A. lanes have been put into operation worldwide. GEA now has installations in more than 36 countries.
G.E.A.'s product range includes Automatic Ticket Issuing Machines for entry lanes as well as Automatic Payment Machines and Manual Toll Terminals for exit lanes. G.E.A.'s expertise in Electronic Toll Collection (ETC) covers the full range of systems encountered across the world.
G.E.A.'s software expertise utilizes cutting-edge Information Technology techniques, where G.E.A. designs state of the art Plaza and Central Toll System solutions, featuring remote monitoring and control applications through the use of advanced data communication networks.
G.E.A. is also a renowned international provider of turnkey parking revenue collection solutions.
More about G.E.A.: www.gea.fr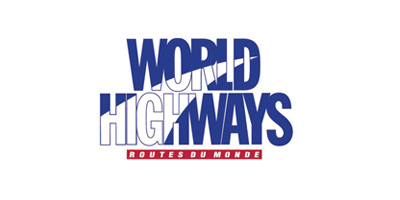 World Highways is the leading international magazine for road planning, design, construction, financing and management. First published in 1991, World Highways offers Global, European and Emergent editions, and each issue includes exclusive information provided by the International Road Federation.
More about World Highways: www.worldhighways.com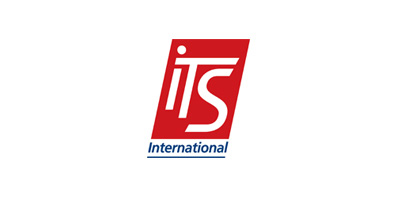 ITS International is the leading international magazine for traffic management and urban mobility. It is the widest circulating, most requested and best read magazine in the ITS industry, covering the full range of surface transportation, including vehicular, mass transit & light rail.
More about ITS International: www.itsinternational.com
leStrade, the most authoritative Italian magazine for the technical information dedicated to transport infrastructures, in 120-year history has consolidated its role as communication tool of the main Institutions, starting with the Ministry of Infrastructure, the National Road Body (ANAS/FS Italiane Group) and the Italian Association of Motorways Concessionaires (AISCAT). leStrade - published by La Fiaccola - proposes dossiers dealing with Tunnels and Bridges. The other sections are: Infrastructures & Mobility, Maintenance, Innovation, Materials & Technologies, Machinery & Equipment.
More about leStrade: www.lestradeweb.com
Download the Sponsorship and Exhibition Brochure
Why you should exhibit and sponsor
As you might expect, with such a high-level audience, there are a number of ways for you to get involved, meet decision-makers and create business opportunities. Whether you choose to rent exhibition space and / or be a sponsor, each option allows your company to stand out and be highly visible.
Exhibition
The 46th ASECAP Study and Information Days offer substantial exhibition space, divided into individual stands of 2.5m x 2m (5 sqm). You will be placed in a strategic location to make sure you have a constant stream of visitors at your stand. All refreshment breaks will indeed take place in the exhibition area.
Networking Reception with Exhibitors
A visit of all exhibitors by personalities from ASECAP presidential bodies will be organized during the 2018 ASECAP Days. It shall take place on Wednesday 6 June 2018 from 19.30 to 20.30, just before the Welcome Reception. This tour shall be a not-to-be-missed-out opportunity for exhibitors to meet with potential and prospective customers. Face-to-face interaction is of paramount importance to your business activity and exhibiting at the ASECAP Days can be an integral and effective part of your sales and marketing strategy.
NEW THIS YEAR: An Exhibitors' Treasure Hunt

For the first time in Ljubljana, ASECAP will organise a Treasure Hunt.
All Exhibitors will take part in the Treasure Hunt.
View now all details about it in the Sponsorship and Exhibition Brochure!

If you would like to participate in the conference as an exhibitor, the rental fee for a stand is:
5000 € + 20 % VAT.
The Exhibitor's package includes:
• Booth equipment:
- 1 booth space measures 2.5m x 2m space (5 sqm). Those who would like to have a bigger stand shall reserve the stand Nr.10 (see the Exhibition Floorplan below)
- 1 draped table
- 2 chairs
- 1 floor standing brochure holder
- Access to power
• Signage featuring company logo / name
• Company name and logo featured on a large-size TV screen in the lounge area
• Company name & logo & a 50-word description featured in final printed programme
• Company name & logo featured:
- on screens in the plenary room
- on all ASECAP Days' printed material
• Company logo and link on the advertising banner featured on all pages of the ASECAP Days website
• Company name & logo, a 50-word description and link on the ASECAP Days website's Exhibitors' page
• 1 free delegate registration
• 1 free exhibit floor only registration


View the floorplan to choose your exhibit booth.
Important note: exhibition spaces shall be allocated on a first-come-first-served basis.
For further information about exhibition opportunities, please send your request to asecapdays@asecap.com.
Sponsorship
You want to become an official ASECAP sponsor? Please have a look at the Sponsorship & Exhibition Brochure and choose from a list of high profile options that take your brand to centre stage. These options will allow you to boost your visibility and show your competitive strength to potential clients. You can choose either a "global sponsorship" package or "à la carte" sponsorship items. Furthermore, several sponsorship items also include the free renting of an exhibit booth. Therefore, do not miss out these outstanding business opportunities!